191218 | Adult Caspian Gull seen again at Hayle Estuary | Review Week: 11-17 December - BirdGuides
Submitted by via Google News... on Thu, 19/12/2019 - 11:50.
Review of the Week: 11-17 December - BirdGuides - Review of the Week: 11-17 December BirdGuides [Hayle and Angarrack news | Google]
South-West England
Scarce wildfowl included the continuing Lesser Scaup at Stithians Reservoir, Cornwall, and, on the Cornwall-Devon border, the gaggle of four Ring-necked Duck at Tamar Lakes. A Smew remained at Chard Reservoir, Somerset, while a drake Garganey appeared in Yeovil on 16th; a first-winter female of the latter lingered at Lodmoor RSPB, Dorset. Dorset also claimed both the week's Black Brant, which were on The Fleet and in Poole Harbour respectively.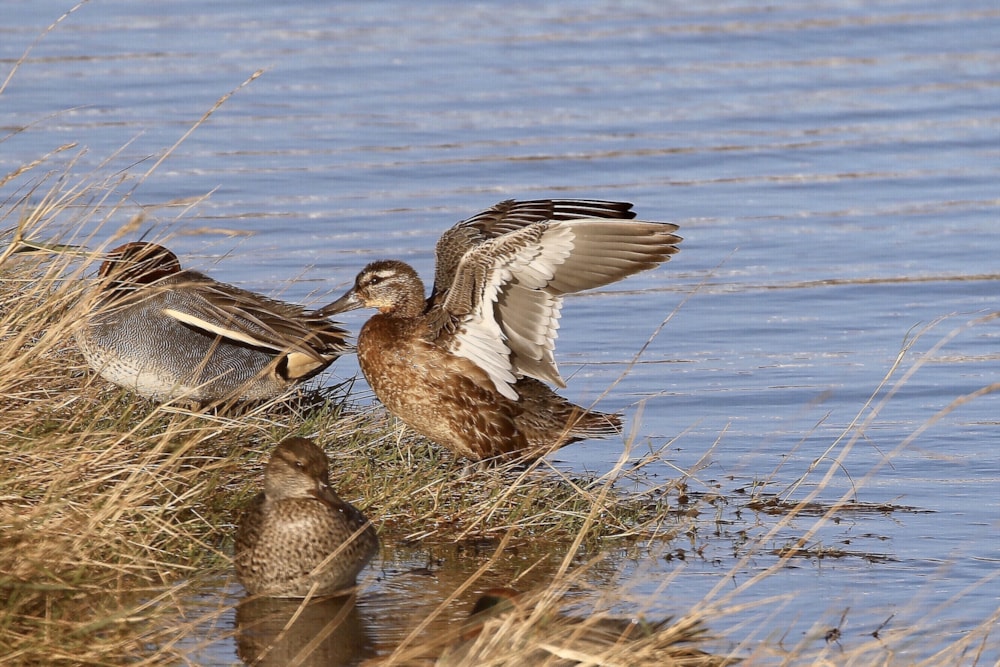 Garganey, Lodmoor RSPB, Dorset (Edmund Mackrill).
Surprisingly, the Black-throated Diver returned to Barrow Gurney Reservoirs, Somerset, on 13th and 16th, with the Great Northern Diver and Long-tailed Duck there both a bit more predictable.
It may be simply that no one bothers to report them in Cornwall these days, but just a single site in that county produced Western Cattle Egret – a hefty count of 52 was made at Walmsley Sanctuary on 12th. Other significant counts included 73 roosting at Ham Wall RSPB, Somerset, and 20+ still roosting at Abbotsbury Swannery, Dorset. Going nowhere was the Glossy Ibis at Fremington Pill, Devon, which spent another week on site.
Two or three juvenile Iceland Gulls were in westernmost Cornwall, while an adult Caspian Gull was seen again at Hayle Estuary.
At least six Siberian Chiffchaffs at Brew sewage works, Cornwall, was an impressive congregation, while at least 10 further sites in the the region produced, including multiple birds in the Weymouth and Portland area. Three Cornish sites held Yellow-browed Warblers, with another at Ham Wall, while Portland held onto its presumed Siberian Lesser Whitethroat. The Great Grey Shrike was still on show at Morden Bog, Dorset, to 15th at least.
via https://www.birdguides.com/articles/review-of-the-week-11-17-december/